Carrigaline Auto Services realise the importance of a safe and reliable motor vehicle plays in family, business and recreational life. Therefore, we strive to provide the best quality parts and friendly service at competitive prices. We pride ourselves in delivering parts of original specification at realistic prices in today's hard and challenging times, when the use of cheaper aftermarket service parts has become an issue.
Modern cars, jeeps and vans require strict routine maintenance schedules to sustain high quality performance, reliability and low fuel economy levels. Even the quality and type of oil used can greatly affect the performance of your car. We always pay particular attention to such details, therefore guaranteeing the best service possible for you and your vehicle.
Services Provided by Carrigaline Auto Services:
Full Vehicle Service: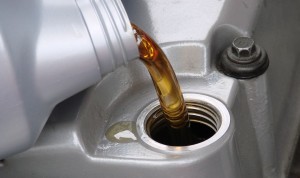 We Service all types of cars, SUV's and Vans. Good servicing is vital for safe, economical driving and peace of mind. As well as changing oil and filters including fuel filters and servicing your engine, we check all your car key parts including tyres, brakes, suspension, lights, ect. By  regular servicing you avoid unwelcome surprises. We recommend that you should service you car every 12 months, or sooner if you do a lot of mileage.
Belts & Hoses (Timing belt)
Belts and hoses are extremely important to your vehicle. They have a limited life span. They are one of the most common reasons for vehicle break down. To help prevent this, make sure your belts and hoses are checked at regular intervals. An easy way to remember is to have them checked with every oil change.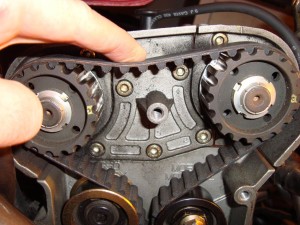 During a belt inspection our mechanics check each belt for:
Glazing, cracking, peeling and softening
Proper tensioning
Proper drive pulley alignment
During a hose inspection our mechanics check for:
Leaks
Hardening, cracking and softening
A cooling system pressure test to help check for leaks
Loose or worn clamps
Brakes Check and Repair:
The Import of Brake Repair & Replacement
Automotive Brakes must be examined a minimum of once a year for the security of your car. Preserving your car's brakes is one of the most important safety measures you can take. You need the self-confidence of understanding that when you press your foot to the brake, your vehicle will stop. Carrigaline Auto Services offers a full brake maintenance and repair program for all makes of cars, vans and SUV's, call us today at (021) 4375271
Steering and Suspension
The steering and suspension systems bear the weight of your vehicle, keep the tires on the road and help you experience a smooth, controlled ride. To help make sure your steering and suspension systems are working properly, a technician can examine all of your steering and suspension components, including:
Tie Rod Ends (inner and outer)
Idler Arm
Pitman Arm
Rack And Pinion Unit
Rack And Pinion Bellows Boots
Springs
Shock And/Or Struts
Electrical Systems
Your vehicle's electrical system is made up of a complex network of circuits that create, store and distribute energy where it's needed. Much of your electrical system maintenance can be done through us. We check the overall car battery and case condition, cable connections, hold-down hardware, the car starter motor, the mounting bolts and brackets. The Starter Electrical draw, the alternator output, drive belts and mounting brackets.
Clutch and Gearbox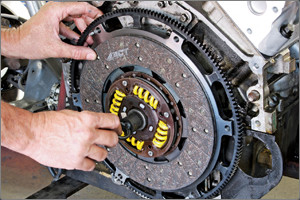 Car clutch feel unusual or like there's something wrong? Book a free, no-obligation clutch inspection at Carrigaline Auto Services today. Whether you're hearing noises when changing gears, or something just feels 'not right', our trained mechanics will conduct a comprehensive check of your clutch system to put your mind at rest.If you do need clutch repairs, we'll always give you a full quote before we start work. We'll even show you the problem part before we fix it.
For More Information Call Carrigaline Auto Services Tel: (021) 437 5271